Homesabout Estate Agents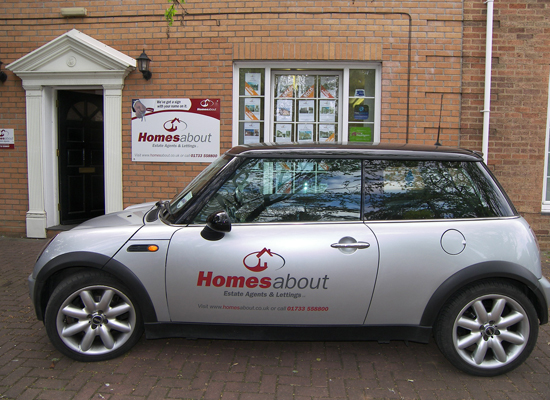 Homesabout is an independent, modern, forward thinking Peterborough Estate Agent, with traditional values of honesty, integrity and professionalism, offering outstanding customer service at a cost affordable to most.
Whether you have moved home once or a dozen times it probably never seems to get any easier. The culmination of all the emotions associated with looking for a new home, negotiating for one, applying for a mortgage, and chasing the deal is all part of the huge emotional challenge.
Being independent and not having the constraints of a corporate agency means we can operate with greater flexibility allowing us to meet our clients needs more effectively. Being forward thinking means we aim to be innovative in our approach and to exceed our clients' expectations.
Homesabout recognise the 24/7 lifestyle that many people lead today and that people want access to information at any time of day. Homesabout want to offer their clients access to help and information when they want it. We are a web based agency offering a one-stop shop for all your moving needs. We have conveyancing professionals who are available 7 days a week as well as mortgage advisors who can work with you at a time that suits you. There is no need to allow time for meetings as most issues can be dealt with over the telephone or by post.
Time has to be one of lifes most precious things. Homesabout aim to help our clients have the time to do the things they want to be doing.........not the things they don't. Let us do the homework!
Call us today to organise your next move!